Email is very important for promotion and continued engagement.


I collaborated with the copy lead to design and release a topical newsletter every month.


I also worked with the marketing lead to craft follow-up emails around product partnerships and education lessons.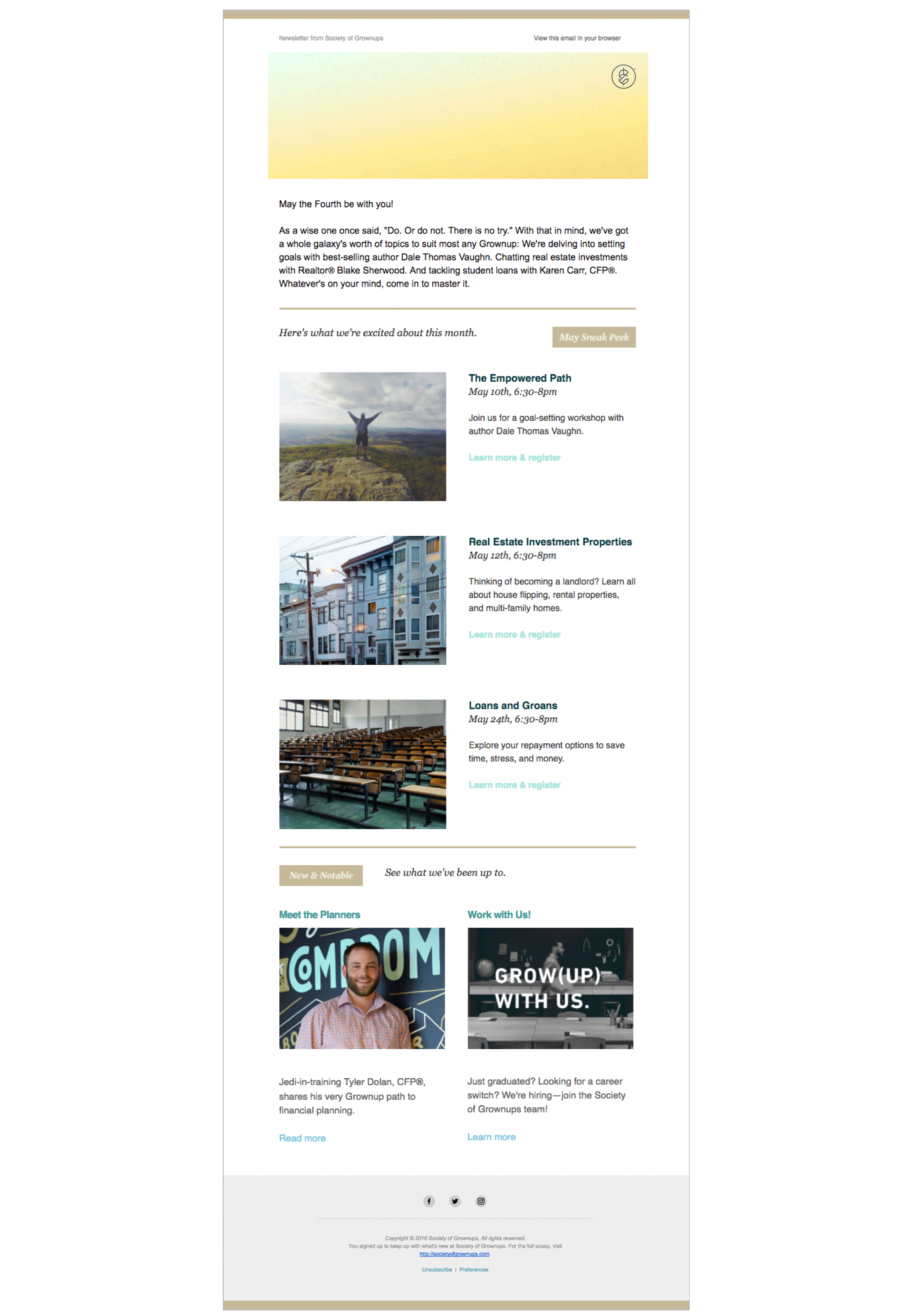 I worked closely with the social media lead to develop strategies around engagement and promotion on Facebook, Twitter and Instagram.


These channels not only allowed us to share event information, they were vital to the spread of our rich blog content.

I built and facilitated relationships with freelance photographers in order to grow our image library for the blog and Instagram. I crafted themes around quotes, "Grownup Moments", animations, and more.


Social Posts cont.