Business Cards + Postcards


The Society of Grownups brand values clean, clever design that is both relatable and trustworthy. With these principles in mind I designed the followubg business cards. This required various drafts, paper samples, and back and forth coordination with printers.
Originally, Society of Grownups taught classes in a physical classroom. These classes were on financial and lifestyle topics. The classes and various community events required promotional postcards and/or mailers.

I designed the following cards, coordinated with print vendors, and worked through image resource constraints and compliance approval.

After much research and 1:1 coordination with freelance photographers, I finally started to create a more unified style for all brand photography.
Stickers, Magnets, Pins + Buttons




Events both in the space and off-site required social media tents and sign-up sheets for further engagement, as well as fun swag like magnets and stickers.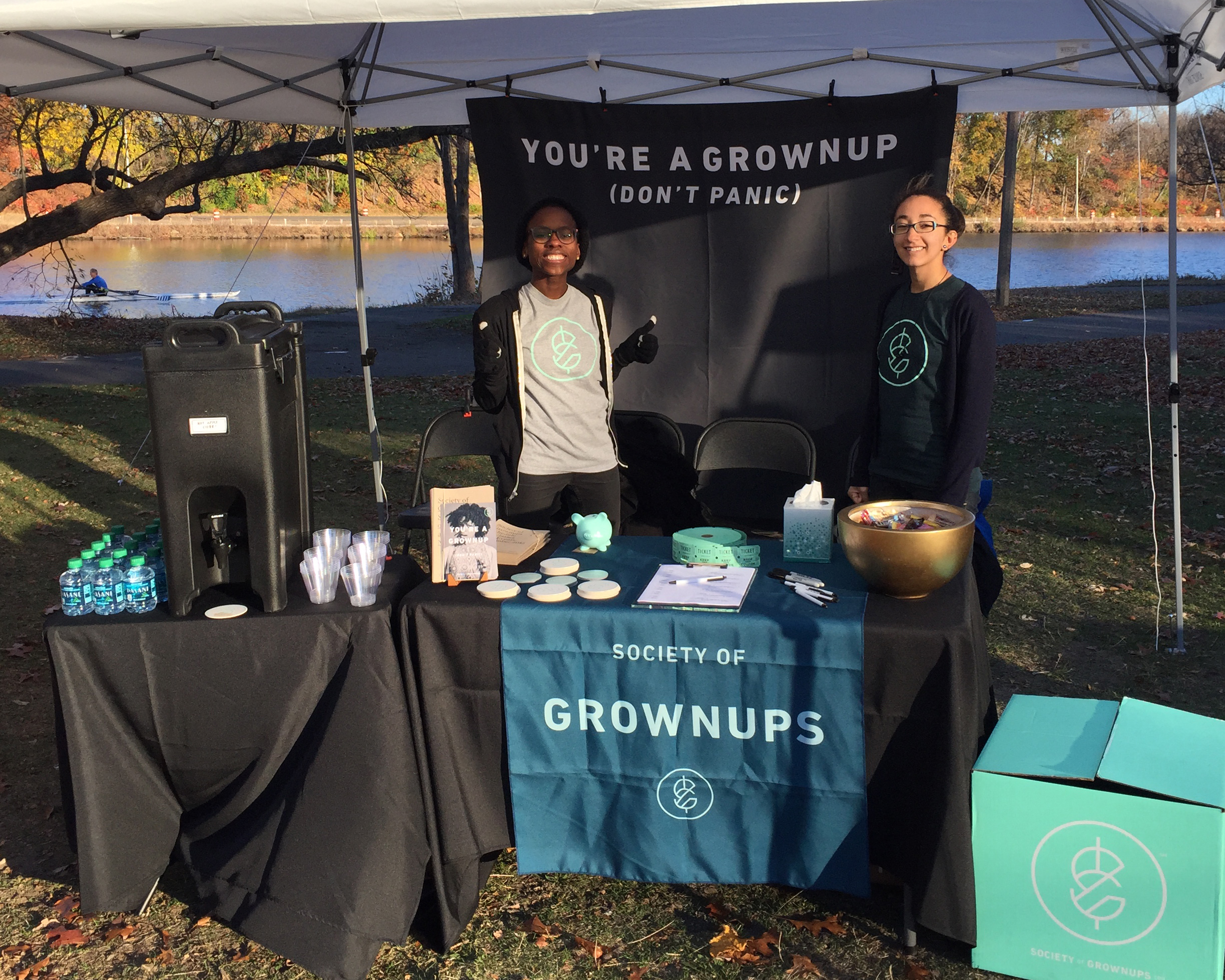 Swag Kits

Meetings with potential business partners required leave-behind collateral and "Grownup" swag. These Value kits consisted of a pencil, enamel pin, sand timer, notebook, decision dice, and values cards. I worked with the other brand designer to design and build them for the Press team.