Venture Travel Magazine

Venture is a prototype for a print magazine I made from the ground up – a magazine considering all the elements of editorial and publication design, that could handle an ever-changing array of content.

While most travel magazines focus on top resorts and hotels, Venture focuses on storytelling, wayfinding, and culture.

This first issue is on New Zealand. While reading the magazine, I wanted readers to feel like they were exploring the country.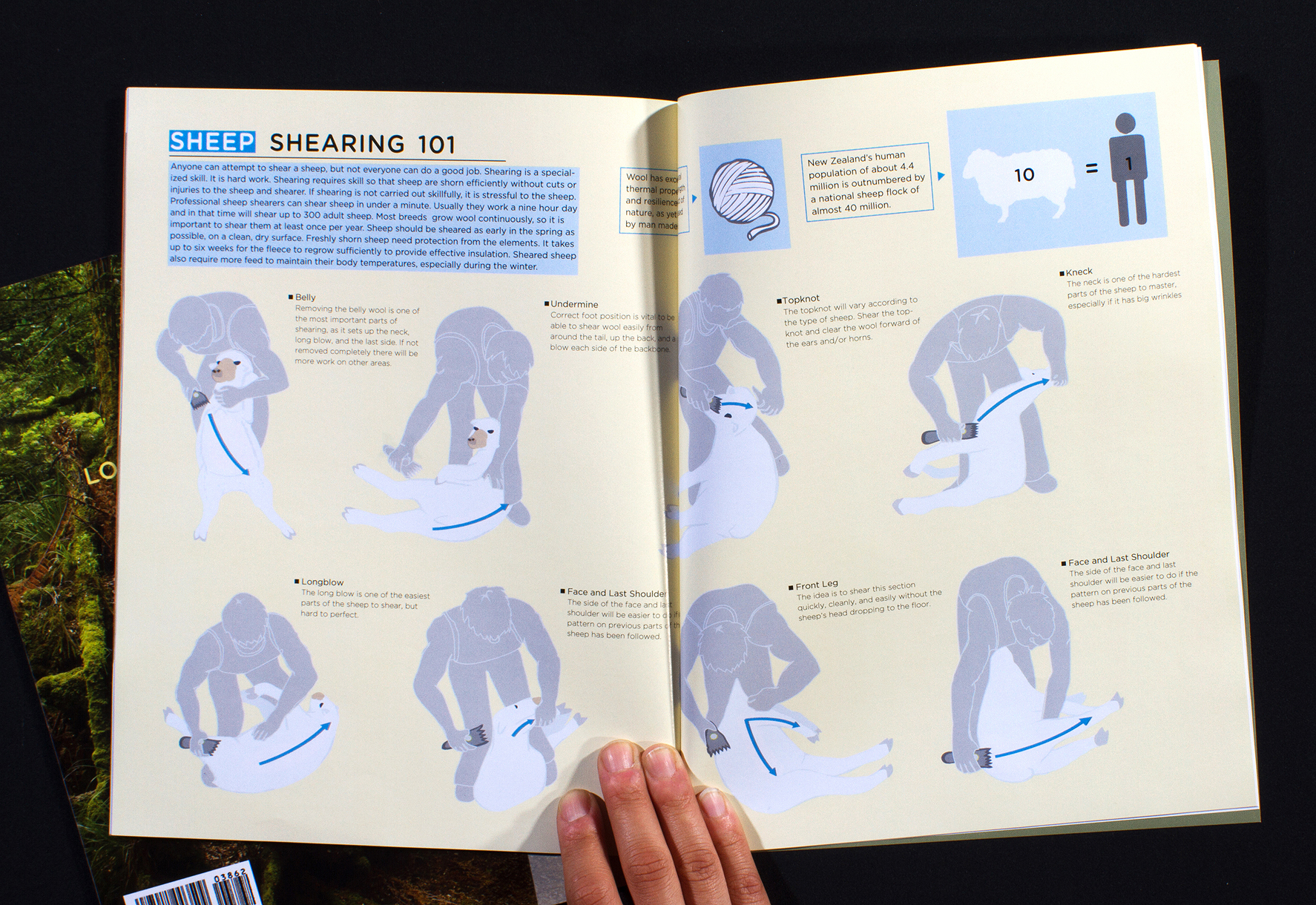 I was fortunate enough to spend two weeks visiting there. I fell in love with the land, people, culture, food – all of it.

After research, I composed each section and article and set them up with proper styling.

Additionally, in each issue, there is a fun and quirky infographic that teaches the reader something interesting and special about that specific country. For this issue, I created one that broke down step-by-step how sheep shearing works.