We learned from analytics that when users came to the SoG homepage, they immediately scrolled to the bottom and clicked "About". This showed us that users weren't able to get the info they needed about us.

The first pass at addressing this problem was by redesigning the homepage. We needed to tell users who SoG is, what we offer, and why we're different.






We sketched and dicussed, sketched and discussed, and created the current iteration.
As time went on, analytics revealed that users were spending more time on the homepage before moving on.
B2C Education Flow & Topic Pages




When SoG shifted to being solely digital, we had to rethink how our users found, moved through, and interacted with the educational content.

At this point, I was the only designer. To begin, I met with the Financial Planners in order to understand which topics were important to our users. Then I sketched out concepts for the content hub/portal experience.




I presented wireframes
to team leads and
business stakeholders
for feedback.
Following more refining, I delivered annotated comps to our developers and worked closely with them to build-out the designs for desktop, tablet, and mobile.
B2C Video Course Page

After research and testing, we decided that video was the ideal medium to present our financial content. We had to find a way to take the classes CFP's taught in the physical location, and recreate that experience online.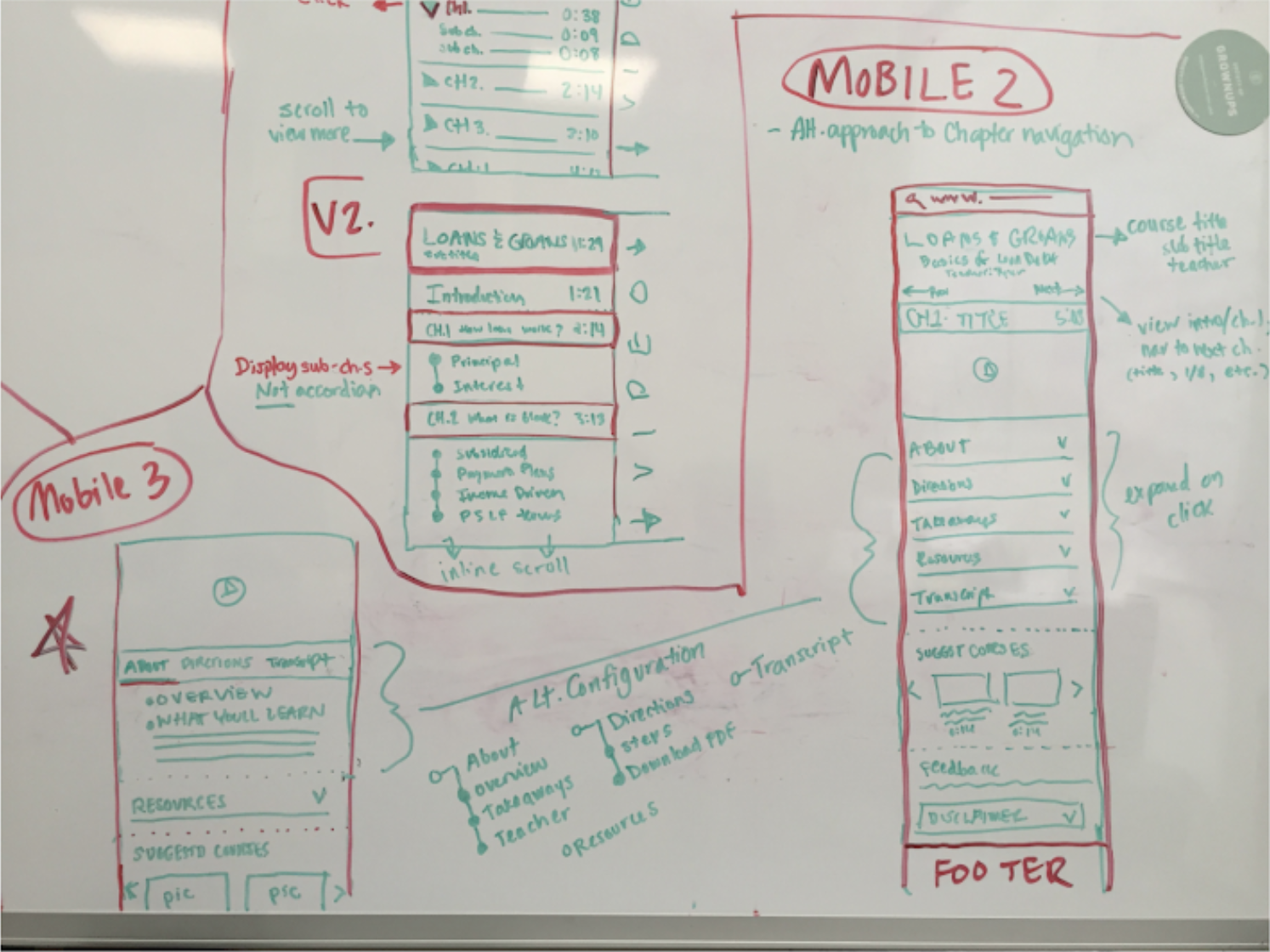 I researched the competitive landscape of online learning, sketched out various concepts, and created the current experience that includes playlist chaptering, content tabs, resource display, and a (calculator) CTA to encourage the user to continue engaging in our content.

B2B Design
We spent a few months using the B2C to test the use and reception of our online courses, as well as time to improve our SEO strategy. And once again, the Society of Grownups vision pivoted in a new direction.

Our new plan was to create a B2B version of SoG, geared towards our internal audiences at Mass Mutual. The idea was to deliver financial wellness to our employees, plan sponsors, and their plan participants.

This allowed us to broaden our audience reach and deliver educational content to people who may be ready to take action saving for their retirement or use their company benefits.


Initial User Flow / Site Map



Initial Wireframes




Initial Mockups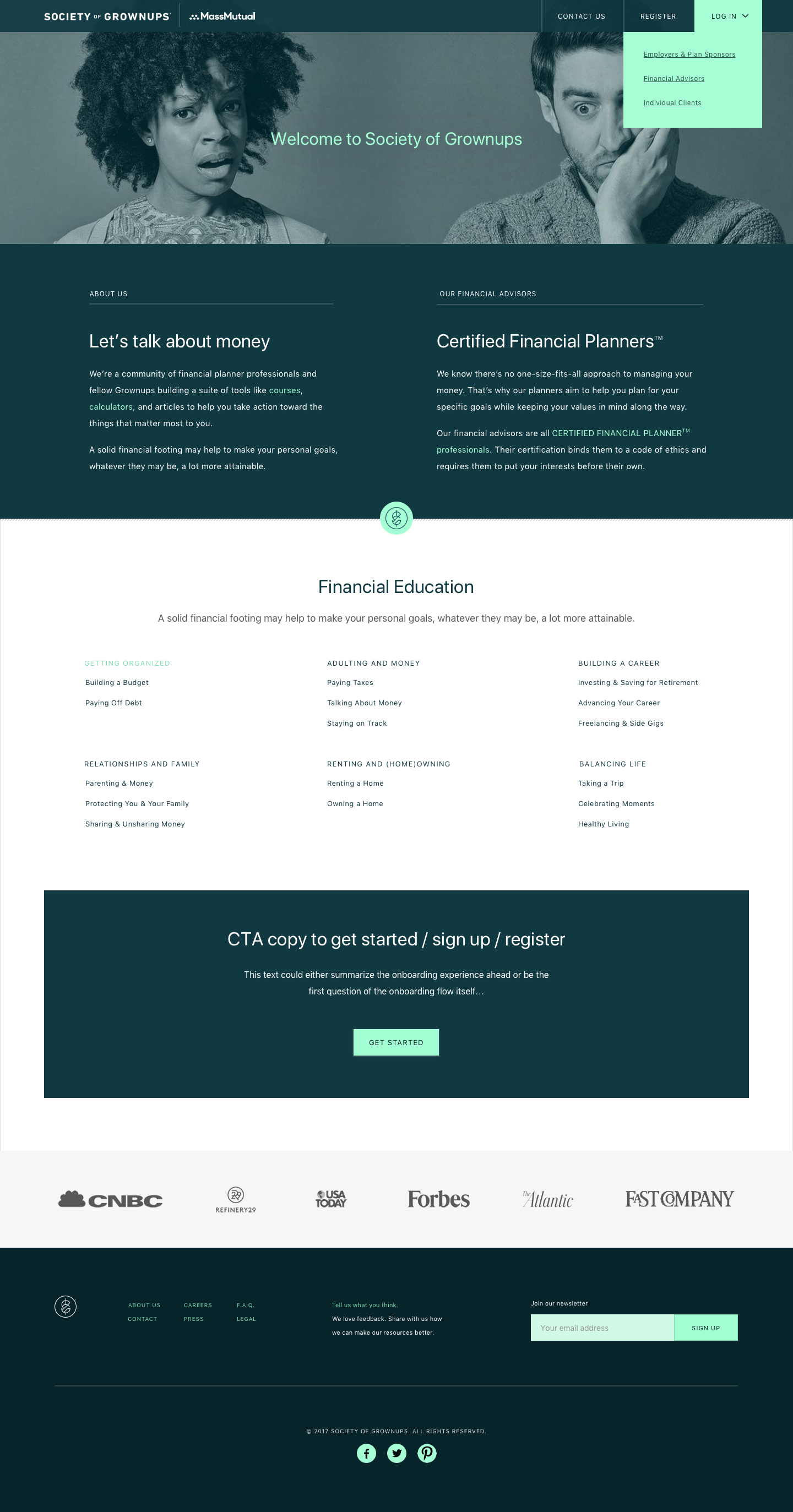 First MVP